OUR MISSION
In today's financial environment, it is critical to have a highly qualified, independent, unbiased financial professional from a firm with a reputation for integrity and excellent client service. At Integrity First Financial Services, LLC our mission is to simplify the world of finances and help our clients secure a comfortable retirement. We understand that every client is different. We work with you to create investment strategies around your criteria. We will only recommend a change if there is a problem to fix… and only after there is a clear understanding and comfort level with our recommendation. This allows us to provide the highest quality advice, and service.
Our role is to help empower you to make smart, informed decisions about your financial life – with a firm understanding of the different risks that can jeopardize your life's savings. We can provide you the education to understand your money, the tools to protect it, and the experience to guide you through different changes in the world, the economy, and your life.
SERVICES OFFERED
Asset Management – We put together a plan comprised of a mix of assets that is unique to you. Your combination of assets has to meet your comfort level in terms of protection, liquidity, and growth.
Income Planning – The number one fear of retirees today is the possibility of outliving their money. Do you want to assume you will have enough, or put protections in place? Our clients know they will not outlive their resources.
Wealth Preservation and Distribution – Lack of planning for the transfer of assets to the next generation is one of the largest destroyers of personal wealth. We will help you prepare for this inevitable event and maximize the efficiency of the transfer to your heirs. We have attorneys on our team to assist with legal aspects of the planning process when necessary.
Catastrophic Illness – Uncle Sam likes some diseases more than others. If you get one of the diseases that Uncle Sam does not like, after 100 days you are on your own. Let us help you understand how to effectively put up a barrier between your money and your health.
Tax Planning – "Do not pay taxes on money you are not spending," John D. Rockefeller. By scheduling appropriate contributions and distributions from tax-favored investments, we can help you minimize the tax impact of your financial decisions.
Risk Management – Risk management can range from purchasing inexpensive term life insurance and disability coverage when you are young, to advanced wealth transfer and estate strategies We have the ability to independently search the top-rated companies for the best rates available.
401k Assistance – We have found that advice at the 401k level for individuals is lacking. We have tools available along with personalized attention to help you make sense of the options you have within your 401k plan.
Give us a call today 303-525-3726 to discuss what we are doing to navigate this new, constantly developing world.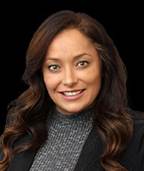 Lisa Martinez
Integrity First Financial Services, LLC
Investment Advisor Representative
Financial Planning and Investment Management Services Offered Through FamilyWealth Advisers, LLC, Registered Investment Adviser. FamilyWealth Advisers, LLC, is a registered investment adviser as defined in the Investment Advisers Act of 1940, as amended. Past performance is no guarantee of future results. All investing is subject to risk, including the possible loss of the money you invest. Be aware that fluctuations in the financial markets and other factors may cause declines in the value of your account. There is no guarantee that any particular asset allocation mix will meet your investment objectives or provide you with a given level of income. We recommend that you consult a tax or financial adviser about your individual situation. Investments in bonds are subject to interest rate, credit, and inflation risk.